FRANTZ FAMILIES -- KITH & KIN
---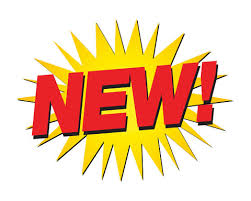 May 2017 news report: The compiler of Frantz Familes--Kith & Kin has prepared a library of research information that complements the material published in "the book" and available below. Please visit Digitized Library of Family History.

​

~ ~ ~ ~ ~ ~ ~ ~ ~ ~ ~ ~ ~ ~ ~ ~ ~ ~ ~ ~ ~ ~

My name is Lorraine Frantz Edwards and I'm quick to admit I've neglected spending time updating this website. It originated as a "spur of the moment" decision Sunday afternoon, Jan. 20, 2013.On Tuesday Feb. 24, 2015, I noted I'd begun to update Frantz family information on Ancestry.com. I confessed to the plan to update this site--but I didn't.

​Accuracy is important to me; please forgive me where I have erred. Check this link for details--and repositories--regarding the original publication.

It has been (had been) my intention to update the family history publication titled Frantz Families -- Kith & Kin. I've moved several times and I'm sure "cousins" thought I "dropped off the face of the earth." I'd love to reconnect with extended family!!Gratefully, a cousin posted the original advertisement on the web and I list the link here for information regarding the original publication: http://archiver.rootsweb.ancestry.com/th/read/FRANTZ/1996-10/0846351616 . (See copy far below.) There are no additional hard copies available. I have a number of copies of CD's with the entire three volumes--for sale. Likewise, I have microfiche for sale. Please e-mail me at LorraineEEdwards@gmail.com . Before I dig into boxes of stored family history to consult the expansive Index, let me list a few of the collateral line surnames: Barnhart, Bowman, Brubaker, Crist, Denlinger, Ebersole, Fahl, Fall, Filbrun, Fisher, Flora, Flory, Garst, Grisso, Landes, Miller, Royer, Shoup, Studebaker, Traxler, Wenger, Wolf & Zug. The Frantz family is just one "tree" in a forest of Brethren families, and I thought the picture (above) was particularly appropriate. The roots, and branches, of our trees are intertwined.In 2004 I donated my massive library, and collected research material, to the Brethren Heritage Center. I encourage the serious Frantz family researcher to go to Brookville, Ohio, to expand your documentation. Their enormous collection of Brethren History may provide the collateral line information you're seeking. A "hard copy" of Frantz Families -- Kith & Kin is available. (Hard copies at Allen County Library, Fort Wayne, IN; Mennonite Historical Society, Lancaster, PA; Mennonite Historical Library, Goshen, IN, and the homes of numerous "cousins.")~ ~ ~ ~ ~ ~ ~ ~ ~ ~ ~ ~ ~ ~ ~ ~ ~ ~ ~Totally unrelated to family history, follow my activities by reading my blog: http://ThreeQuartersAndCounting.wordpress.com . (Yes, I'm 75 "and counting.") To follow some of my travels, read my blog: http://TabTeardropTravels.blogspot.com .~ ~ ~ ~ ~ ~ ~ ~ ~ ~ ~ ~ ~ ~ ~ ~ ~ ~ ~Another weekend (Saturday, Jan. 26th) and I've worked toward including the actual pages. If you happen to read this while it is "under construction," return from time to time for updated and/or more accurate details. Please contact me if you have additions and corrections.~ ~ ~ ~ ~ ~ ~ ~ ~ ~ ~ ~ ~ ~ ~ ~ ~ ~ ~
Here's another memo (Thursday, Jan. 31st). There's an old saying "Too soon old, too late smart." For two weeks I've been attempting--unsuccessfully--to search the pages (as I was able to search the original files on the CDs). A computer-savvy young man was looking over my shoulder while I explained the problem. I was demonstrating in Vol. One and "search" worked!! Previously, I was attempting... in Preface One. The word processing files in Preface One and Two are different from the database of information in Vol. One, Two, and Three. (Duh!!)Some of my readers may have already figured out the process. For the computer-challenged: Click on Volume One (or Volume Two, or Volume Three). With the page(s) open before you, use the Ctrl+F keys. A little box appears in the top right corner. If you are in Vol. One (start on page 31) and wish to find Harlan Jesse Brooks, type Harlan. Use the down arrow ( v ) to move to each reference. It's that simple!! This feature takes away a lot of the work of checking the Index and manually scrolling to the desired page. Enjoy!! As stated on p. xxviii of Preface Two: "You are encouraged to make copies and share with your loved ones. Bear in mind that the three volume set of books is copyrighted so I request that you reproduce the title page and copyright page when you distribute the information."Preface OneTable of Contents pp. i-viiIntroduction pp. ix-xiAcknowledgement pp. xv-xviiPreface TwoFor Your Information & Guide to Peculiarities of this Book pp. xiii-xviiiThank You p. xxxPublication of the Following Pages was made possible through the generous advance purchase by... pp. xxxi-xxxiiVolume One Descendants of Immigrant Christian Frantz & Immigrant Michael Frantz
Descendants of Immigrant Theobald Gerst pp. 313-335
Descendants of Christian Gish pp. 339-363
Descendants of Immigrant Philip Lorentz Houtz pp. 367-394
Descendants of Immigrant Ulrich Zug pp. 397-421
Descendants of Sally Frantz -- Daughter of Michael Frantz II pp. 425-442
Descendants of Jacob France -- Addendum pp. 443-448
Index pp. 451-501
Volume Two Descendants of Daniel Frantz -- Son of Michael Frantz II pp. 1-712
Descendants of Peter Frantz -- Son of Michael Frantz II pp. 715-1092
Descendants of Simon Blocher -- Addendum pp. 1095-1120
Descendants of Peter Crill -- Addendum pp. 1121-1135
Index pp. 1139-1316
Volume Three Descendants of David Frantz -- Son of Michael Frantz II pp. 1-411Descendants of Christian Frantz -- Son of Michael Frantz II pp. 415-902Descendants of Noah Franklin Brubaker -- Addendum pp. 905-920Descendants of Stanley Raymond Diltz -- Addendum pp. 921-924Descendants of Jacob Ebersole -- Addendum pp. 925-962Descendants of Samuel Hamm -- Addendum pp. 963-971Descendants of David Peter Long -- Addendum pp. 973-1044Descendants of Owen Metzger -- Addendum pp. 1045-1048Descendants of Levi Addison Miller -- Addendum pp. 1049-1079Index pp. 1083-1235 This information is available from the Family History Library (Church of Jesus Christ of Latter-Day Saints). Visit a local LDS Library in your community and order on microfilm. Then pages can be photocopied. As mentioned above, I have the entire material on CD, and microfiche, for sale.Question: Have you seen all the Frantz information available via a web search? Suggestion: If you include those details in your family history, make every effort to verify the source of each name, date and location. My publication is enormous (3180 pages) because I documented references for each name, date and location.Note: I'm looking for a Frantz researcher, or appropriate repository, to accept the Copyright for this material. Also the Copyright for another book I published: La Verne Evergreen Cemetery Tombstone Inscriptions. Copyrights are "lifetime of the author plus fifty years." I'm in my "sunset years" and pray some young(er) family historian will continue to collect and publish Frantz Families -- Kith & Kin.~ ~ ~ ~ ~ ~ ~ ~ ~ ~ ~ ~ ~ ~ ~ ~ ~ ~ ~FYI: The original advertisement which contains valuable additional information.From: David Blocher < blocker@televar.com>
Subject: Frantz Families - Kith & Kin advertisement
Date: Sat, 26 Oct 1996 10:40:16 -0700 (PDT)

FRANTZ FAMILIES - KITH & KIN

Recently published: FRANTZ FAMILIES -- KITH & KIN, compiled by Dore M.
Frantz, Sr., Lowell H. Beachler, Hazel Frantz Turner, Lorraine Frantz Edwards,
and dozens more. Collectively, more than one hundred years spent on
Frantz-family research! Edited by Lorraine Frantz Edwards, the material is
presented in three volumes with 3180 total pages. Every family with roots in
the German Baptist Brethren and Church of the Brethren will want this set.

Volume One (with 565 total pages) contains the first three generations of
Descendants of Immigrant Michael Frantz (1687-1748), and immigrant Christian
Frantz (1685-1738), plus many early families married to Frantz men and women.

Volume Two (with 1267 total pages) contains all the known Descendants of Daniel
Frantz (1763-1843), Son of Michael Frantz II (c1725-c1808), and Descendants of
Peter Frantz (1765-1853), Son of Michael Frantz II (c1725-c1808).

Volume Three (with 1348 total pages) contains all the known Descendants of
David Frantz (c1766-c1815), Son of Michael Frantz II (c1725-c1808), and
Descendants of Christian Frantz (c1762-1850), Son of Michael Frantz II (c1725-
c1808).

Male and female lines are traced to the present in volumes' two and three.
Information on the other siblings is found in volume one. Popular collateral
line surnames include: Arnold, Barnhart, Bashor, Bauman, Beachler,
Blickenstaff, Boyd, Blocher, Brovont, Brubaker, Crill, Cripe, Crist, Denlinger,
Eikenberry, Filbrun, Funderberg, Garber, Grisso, Hamm, Heaston, Heck, Hirt,
Hufford, Karns, King, Kinzie, Landes, Lavy, Metzger, Miller, Montel, Neff,
Ohmart, Peters, Shoup, Shull, Skiles, Snell, Studebaker, Tridle, Ulery,
Vaniman, Wagoner and Yoder.

Each volume contains biographical sketches, obituary notices and other
commentary; each has a complete index (collectively over 28,000 names). A
unique feature found in the books: "Cousin Charts." Over 500 graphs trace
cousin marriages back to their common ancestor.

Lorraine Frantz Edwards is the author of many stories and articles that have
appeared in Fellowship of Brethren Genealogists Newsletter and Mennonite Family
History. She co-authored the 262 page book LaVerne (CA) Evergreen Cemetery
Tombstone Inscriptions (still available for $20.00 postpaid). She has the
distinction of being one of the few non-Mormon volunteers at her local L.D.S.
Family History Center. She spends all her spare time on genealogy. She has
over 36,000 Frantz and collateral families in her computer database. Her
maiden name holds the greatest family interest but she has collected
information on her other well-known relatives named Alderfer, Coffin, Frye,
Funk, Moyer, and Showalter.

Mail your $160.00* check or money order to Lorraine Frantz Edwards, P.O. Box
2076, Lancaster, CA 93539-2076. (*150.00 to print and bind the books; $10.00
for 4th class postage via the U.S. Post Office. Visualize three books that
require nine inches of shelf space, have a shipping weight of twenty-one
pounds and you will understand the outrageously high price. Sorry, books not
sold separately.)

FOR YOUR INFORMATION

In August 1996, the volumes were microfilmed by the Church of Jesus Christ of
Latter-day Saints (L.D.S.), Family History Center (F.H.C.) Library in Salt
Lake City, Utah. For a nominal fee, the books are available (on microfilm) at
your local F.H.C. - order number 1307695.

In October 1996, the "camera ready" pages of FRANTZ FAMILIES - KITH & KIN
were microfiched by Micro-Data, in Palmdale, California. The books are now
available on forty compact "fiche" (about the size of a Reader's Digest). This
material contains 310 pages of information not included in the earlier
publication.

New material: Copy of writings of Michael Frantz, in German, as published by
Christopher Saur in 1790, plus transcribed copies of his writings; Michael
Frantz land patent; wills; biographical sketches and articles from various
Brethren publications; photos and story about Michael Frantz chest; photo of
Christopher Saur 1776 Bible owned by Johannes (John) Frantz (grandson of
Michael Frantz II). Also included: Copies of newspaper clippings about the
murder of Bessie Little for which Albert Frantz was convicted and executed.

Before 1997, a copy of FRANTZ FAMILIES -- KITH & KIN, with the 310 pages of
new information, plus an (as yet) undetermined number of additional pages will
be available on CD-ROM.

Prices for microfiche and CD-ROM as yet undetermined. Please write, if you
are interested.~ ~ ~ ~ ~ ~ ~ ~ ~ ~ ~ ~ ~ ~ ~ ~ ~ ~ ~ For the record, and out of curiosity, I visited Ancestry today (Sunday, Jan. 27, 2013). Honestly, I gathered my information "the old fashioned way." Today was the first time I spent any time searching records on the Internet. What an eye-opener!! I am amazed!! I am delighted with the number of public records available and the opportunity to quickly attach them to a family member. I won't burden you with a link to that "tree" because I may cancel toward the end of the two week trial period. I've been bitten by the genealogy "bug" again and see where I will be spending more time at this website. Look for updates.
Feb. 16, 2013: I really got "hooked" on Ancestry.com and have regularly expanded the Lorraine Frantz Family Tree. I believe a click on that link will take you to my pages. Oops!! I just tested the link and find that you will need to commit to a two week trial before you can see the data. If you already have an account with Ancestry--and you are signed in to your account--the link should be simple.
Feb. 24, 2015: Truthfully, I didn't visit Ancestry for over a year. Subscription dollars wasted. Preserving the Frantz family information is very important to me.
One of my favorite quotes is by Albert Pines...... "What we do for ourselves dies with us. What we do for others and the world remains and is immortal."~ ~ ~ ~ ~ ~ ~ ~ ~ ~ ~ ~ ~ ~ ~ ~ ~ ~ ~~ ~ ~ ~ ~ ~ ~ ~ ~ ~ ~ ~ ~ ~ ~ ~ ~ ~ ~
---